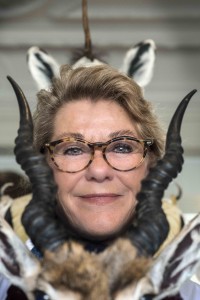 Her life has always been an artistic merry-go-round. Due to her international upbringing and living all over the world she has been involved and influenced by various forms of art. She successfully exhibited her sensual watercolours in Hongkong and Basel.
Now a new chapter in her artistic life has begun. The last few years she has had extensive lessons and been vigorously taught, by the "Two Masters of Taxidermy" in the Netherlands.
Using her new found knowledge she began to make two "dream groups" by combining sculptures of taxidermy with daily objects in universal themes. In the choice of her subject, material and composition, she expresses a tension between ratio and emotion with universal themes such as love, hate, solace, desire, euphoria, passion, sex and fear.
Important: all animals have died of natural causes and have come from zoo's or animal shelters. Used fur is from old coats.
Taxidermy is the "ART" of preparing stuffing and mounting the skins of animals. It is a highly respected craft. Faux Taxidermy is the art of regenerating and mixing (parts of) stuffed animals with mixed media.
Attended Art Fairs:
Art Sablon, Bruxelles, Belgium, October – November 2019
Cleyne Huys/HCH Gallery, Vos in Tuinstraat, Den Haag, August  – December 2019
Art Sablon, Bruxelles Belgium, February – March 2019
Solo Tentoonstelling, Cleyne Huys Noordeinde Den Haag, December 2017 – February 2018
PAN Amsterdam Rai, Gallery Ivo Bouwman, November 2017
"Diner Surrealist" Rembrandt stichting, Boymans van Benningen Museum, Rotterdam, 21th and 22th May 2016
Natuurmuseum Brabant, Tilburg, April 2016 – 2017
HCH Gallery, Art Breda, April 2016
HCH Gallery, Noordeinde Den Haag, April – May 2016
HCH Realisme Amsterdam, February 2016
HCH Gallery, Noordeinde, Den Haag, December 2015 – February 2016
HCH Gallery, ART Breda, April 2015
HCH Gallery, Noordeinde, Den Haag, April – May 2015
PAN Amsterdam, J. Roelands antiquairs November 2012/November 2013/November 2015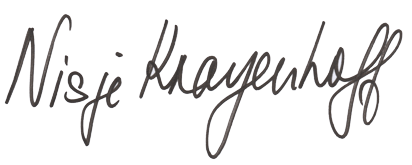 "Art opens up our doors of perception. It challenges and invites our fantasies. The merging of seperate realities jars our beliefs and provokes us to take a step beyond our tidy predictable worlds. Like the work of Salvador Dali and Hieronymus Bosch who stretch us to imagine the merging the animate with the inanimate. Neige takes the viewers to new dimensions with her innovative art form. "Inanimate Intimacy" forces us to question what is real by juxtaposing dochotomous inanimate objects with animate creatures: she jostles our concept of reality. Her whimsical and bizarre work makes the ordinary extraordinary. Take one step beyond what you know and step into another dimension of imagined reality."

– Cherie Carter-Scott, Ph.D., MCC